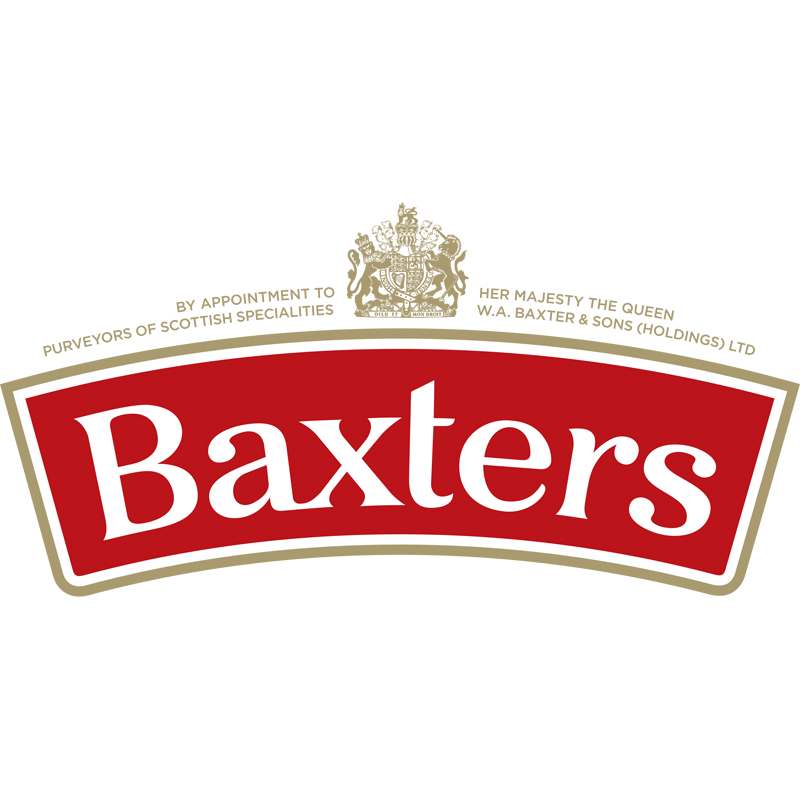 Baxters
Grown over 150 years, the ethos of Baxters has never changed. From one humble village shop to products on every supermarket shelf in Britain, George and Margaret Baxter started out with a mission: be different, be better. That thought goes into every ingredient hey carefully source and recipe they lovingly create.
View all products
Baxters has been making delicious condiments since its founding over 150 years ago
For four generations, the Baxter family have been handing down their expertise to produce some of the UK's finest soups, preserves, condiments, beetroot, and chutney. 2019 marks their 150th anniversary.
Baxter's was founded in 1868 by 25-year-old gardener George Baxter when he borrowed £100 from family members and established a grocery shop in Fochabers, Moray. George's wife Margaret Baxter supported her husband by making jams and jellies using local fruits. The Baxter's shop became known for supplying pickles and preserves and began preparing their own beetroot and selling it to other grocers. Every beet in a Baxter's jar is carefully hand-selected, gently steamed in small batches, and pickled in our unique Baxter's vinegar recipe. This ensures they maintain the very best quality, texture, and taste until opened by you. Other Baxter's favorites are pickled onions. Crisp, full-flavored, delicious, and crunchy pickled onions carefully hand-selected and pickled n the same way as beets.