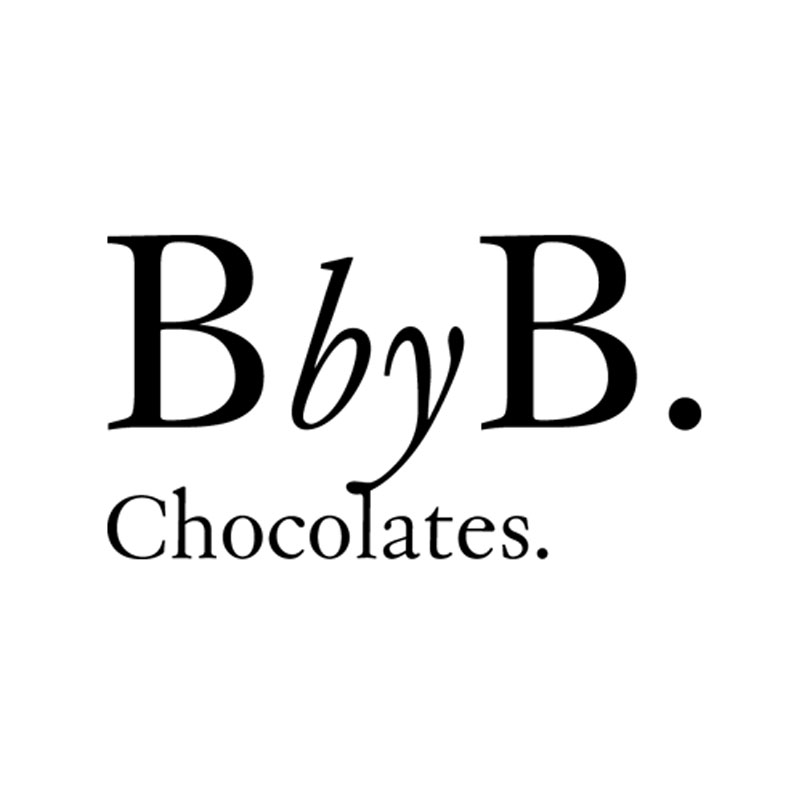 BbyB Chocolates
What started out as a popular dessert at the Michelin-starred Bartholomeus restaurant has become BbyB: assorted chocolates that, in addition to the chocolates, have the highest quality that tempt the palate with originality and sophistication.
View all products
Be surprised by the haute couture of Belgian chocolate.
BbyB was born out of the passion of Bart Desmidt, who only works with the best regional products in his Michelin-starred restaurant, Bartholomeus. Bart grew up near the sea and found inspiration for a new praline at babelutte. What started as one of Bartolomeu's most popular desserts has evolved into BbyB: chocolates, boobies, babeluttes and other sweets of the highest quality that tempt the taste buds with originality and sophistication.
Bart Desmidt:
Almost sixteen years ago, chef Bart Desmidt, a 23-year-old newlywed, opened his own restaurant, Bartholomeus in Heist-aan-Zee, Belgium. With no culinary experience, but already trained in elegant restaurants, Bart had a basic rule from the beginning: serve only the best regional products. His search for local quality was well received by customers and culinary connoisseurs.
Bartolomeu was awarded a Michelin star in 2000, followed by a second star in 2013. In search of regional originality for the Bartholomeus restaurant's dessert menu, Bart Desmidt found inspiration in a delicacy with a rich past on the Belgian coast, the babelutte. In 2010, he created some innovative pralines, based on babelutte, developed from the tasty dessert to his own brand, BbyB.
Jan Verleye:
The profession of chocolatier was a childhood dream for Jan Verleye. This dream came true in 1993 with the Chocolaterie Verleye in Turnhout. From the beginning, Chocolaterie Verleye has built a reputation for quality work and only using 100% fresh and pure ingredients. At the request of satisfied customers, the range was expanded with fine pastries and dessert cakes. Jan is a member of Richemont Club Belgium and has won several awards in national and international competitions. He was also invited to do chocolate demonstrations at the Belgian pavilion at the 2010 Shanghai World Expo.