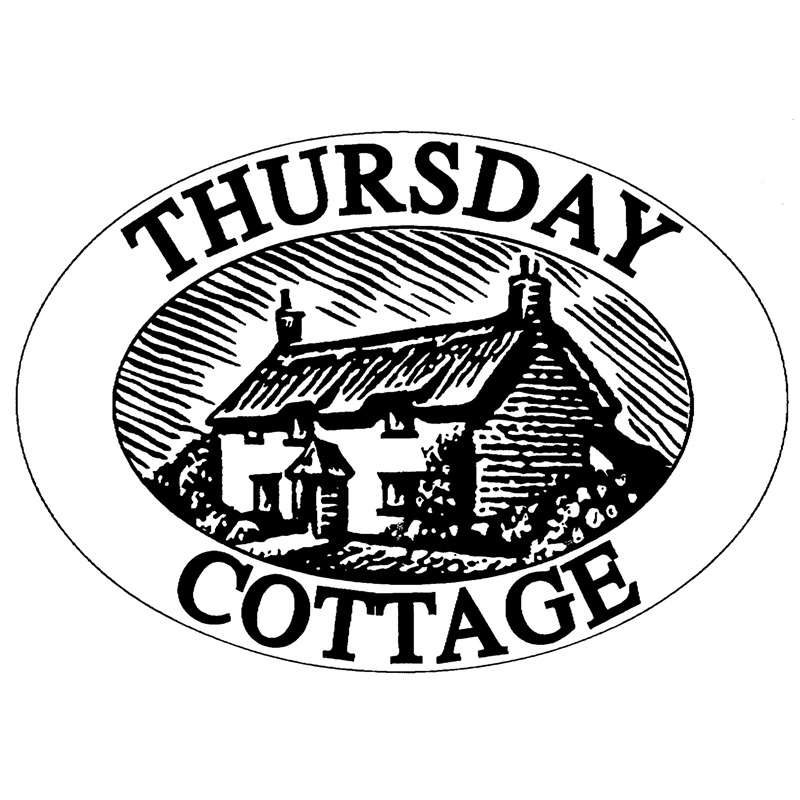 Thursday Cottage
The history of Tursday Cottage begins in 1963 on a farm outside Spaxton, England. For many years, the business was owned and operated by Hugh and Pam Corbin until it was sold to current owners in 2002. Production is now based on the Trewlands farm in Essex, England, where a wide variety of homemade sweets continue to be made, citrus fruits and jellies.
View all products
A wide variety of sweets, citrus fruits and homemade jellies
Thursday Cottage was started in 1963 in a cottage of the same name outside Spaxton, Somerset. For many years, the business was owned and run by Hugh and Pam Corbin from Lyme Regis, until they sold it in 2002.
The production unit is now based at Trewlands Farm in Tiptree in the Essex countryside where a variety of handcrafted jams, marmalades, and curds are still produced. The ingredients, the open pan cooking and the distinctive taste and character of Thursday Cottage products has practically not changed from the time when the company was based in the West Country, over fifty years ago. The small team at Trewlands Farm have been involved in making fine preserves and working with quality fruit for many years. Chris Newenham has extensive knowledge of fruit, Donna Smith is well known to many stockists and customers as she has been responsible for sales since the business arrived in Essex in 2002, Ania Parker uses her experience to lead the dedicated production team while Mark Smith brings over twenty-five years of jam making experience to the company. Everyone at Thursday Cottage has a key part to play in the success of products and the business whether in new development, production, quality control, sales or support.
Thursday Cottage take great care in choosing the best ingredients and use a variety of traditional and unusual fruits such as greengages (Greengage Jam), pink grapefruit (Pink Grapefruit Marmalade) and rhubarb (Rhubarb with Stem Ginger Jam). All of our products are made in small batches and the jars are filled by hand for you to get more whole fruit in the product this way and a more hearty and fruity taste. The hard work and effort consistently put in this small team has been reflected in recent years by the gold awards that Thursday Cottage products have received at the Great Taste Awards.
Made by the Thursday Cottage team here in Essex, Jules & sharpie products are hand made with good natural ingredients. They contain no additives, preservatives, colorings or flavorings; no salt or gluten. These versatile jellies, chutneys, and sauces are suitable for vegetarians, vegans, and coeliacs and can be used as an ingredient or condiment.