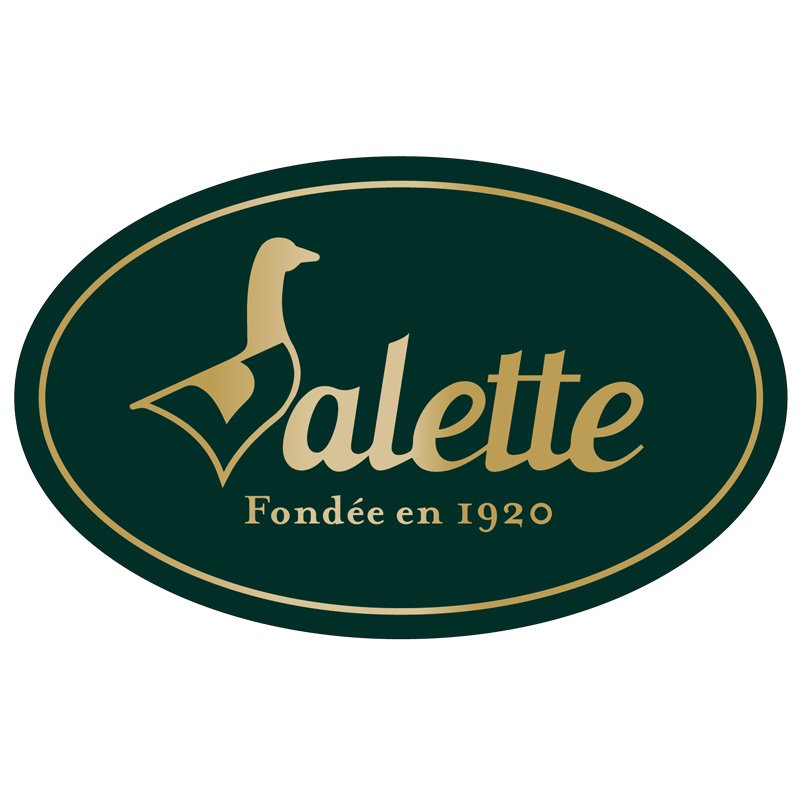 Valette
Founded in 1920 by Adrien Valette in the village of Saint-Clair, France. What started as a small family business has become one of the best producers of Foie Gras and gastronomic products in the French Southwest of the world.
View all products
100 years of Savoir Faire in foie gras and other French southwestern specialties
In 1920, Maison Valette was founded by Adrien Valette in Quercy-Périgord, in the village of Saint-Clair, in the department of Lot.
His son René and grandson Jacques, who inherited a passion for their traditional local cuisine and a taste for good food, brought a touch of modernity, innovation, and fantasy.
Maison Valette offers today a range of 500 high-quality Périgord specialties: duck and goose foie gras, truffles, confes, cassoulet, terrines, foie gras pâtés. Recipes that have remained unchanged for over 60 years and a dozen new and original recipes for the pleasure of gourmets.
As for Maison Valette's famous foie gras, it is still handmade using ancient methods that guarantee its respect. Maison Valette is very sensitive to the future of agriculture and the French terroir. That's why, through PGI Périgord and PGI Sud-Ouest, they promote this gastronomic heritage that they cherish so much. To ensure proximity, the Maison foie gras and confits come mainly from Maison's partner factories located in Bergerac en Périgord. Ducks are always bred, groomed, and packaged in southwestern France.
Today they almost have 100 years of Savoir Faire and they continue to use old Adrien recipes combined with state-of-the-art production methodologies.